Isn't this cute? Just go to your local $1 store and make this easy costume for the little one.
what a great costume set for the whole family
This Halloween spider lollipop craft is so cute! It's perfect as a party favor at your Halloween party or give them out at the door.
Materials:
lollipop
4 black pipe cleaners
google eyes
glue
Directions:
Hold 4 black pipe cleaners in your hand. Bend them all in half together.
Put a lollipop in the fold and twist all the pipe cleaners around the stick a few times.
Spread out the pipe cleaners and bend to look like legs.
Glue on 2 google eyes on your spider.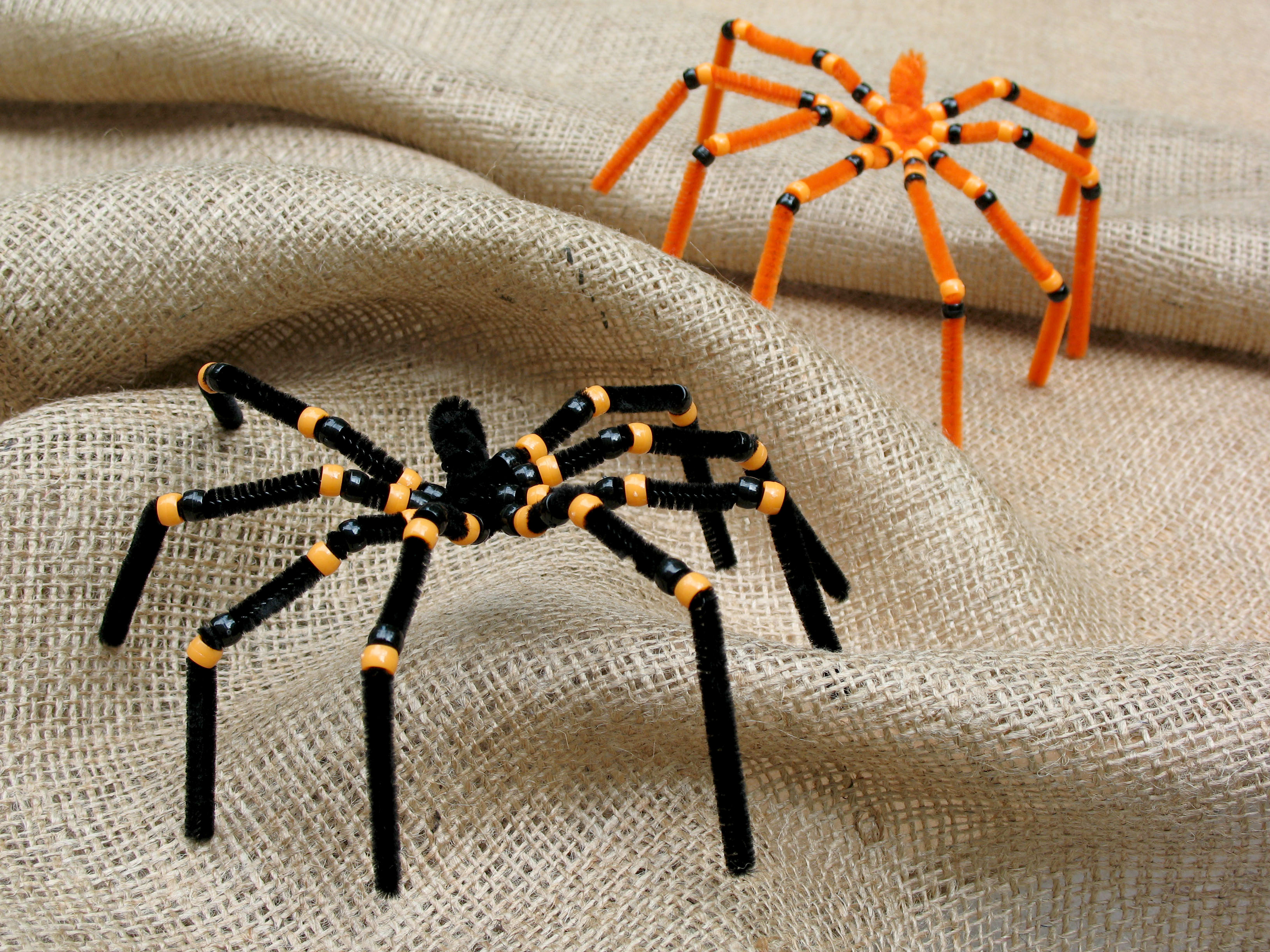 Materials:
black and orange pipe cleaners
small pony beads
Directions:
Take a bundle of 4 pipe cleaners, bend in the middle and twist the fold several times to make the spider's body.
Separate the pipe cleaners to make the legs.
Slide a couple of beads onto each leg and slide up close to the body. Bend each leg about an inch from the body and slide on 2 more beads at the joint. Bend the legs 1.5 inches from the last joint and slide on 2 more beads. Adjust the legs to make your spider.
This is quick and easy, buy a ready made doily, some plastic spiders and a little white thread. glue doily on a pillow and attach thread as shown and then glue on spiders
Another easy project