T

ori Spelling is hosting "
Craft Wars
" on TLC on Tuesday evenings at 10pm Central Time... I DeVo mine..its fun and lots of ideas.. [source photo]
Finally we are getting back crafts on TV. Have you watched this?
Introducing "Craft Wars"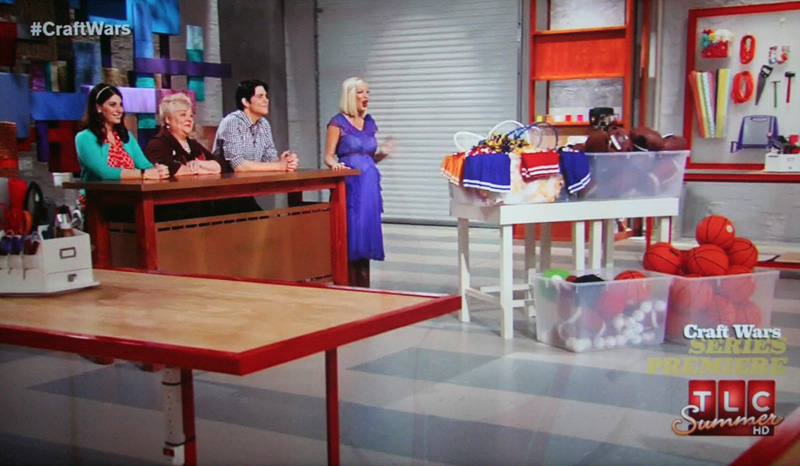 They have 3 judges and 3 contestants that race to craft a designated item with only the materials that are in the carts....amazing what they can actually do with the strange materials. This particular shot is the materials, footballs and towels and such and they were to make gym bags....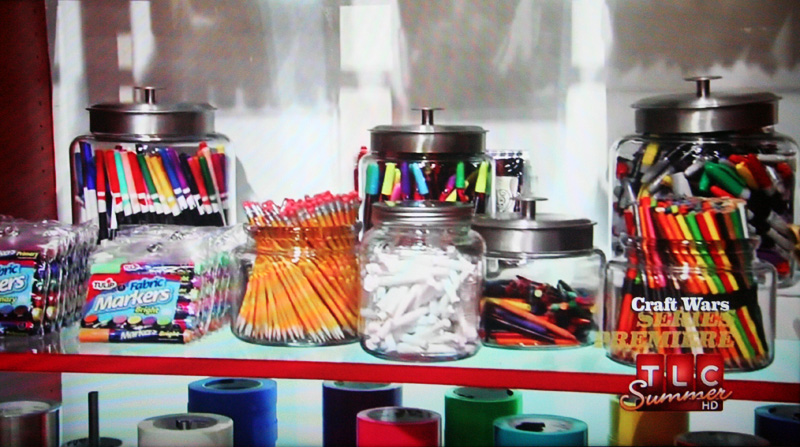 3 cheers for Michaels as they have donated all the crafting tools that the contestants might need but they have to climb up high to reach the supplies.Yikes!!
The crafters get to bring a helper, who ended up being all men, two husbands and one dad. They also have a
construction zone with wood and stuff outside
.
A huge point of "drama" seemed to be the HOT GLUE. One lady was making a gym bag with a tennis racket on the bottom for ventilation, and she was hot gluing the racket to her bag, which Tori Spelling seemed extremely concerned, as the judges DO NOT LIKE GLUE STRINGS!!!
The bottom line is that the winner gets to

compete for a $10,000 prize!!